July 21, 2021 — Punks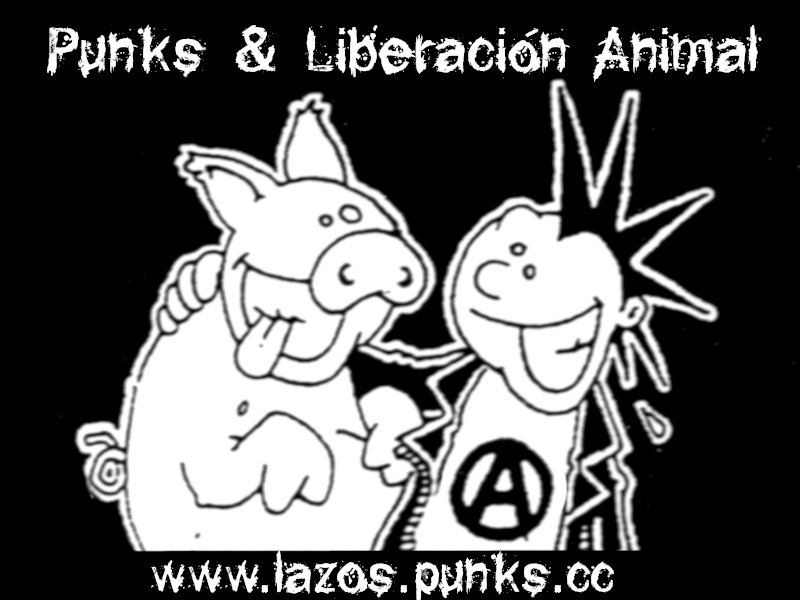 Grabado el 26 de junio del 2021 y con la participación de Chikis, Chiwy y el Vampiro Punk hablando sobre el punk y liberación animal.
Música:
Intro
Solucion Mortal - Fiesta Brava
Fallas del sistema - Combatiente del A.L.F.
Exit stance - They kill dogs
Active Minds - Welcome to the slaughterhouse
Más información:
https://www.hoy.es/agro/soja-estados-unidos-20190325002810-ntvo.html
https://www.agronewscastillayleon.com/el-93-de-la-soja-cultivada-en-estados-unidos-es-transgenica
https://www.nodo50.org/ekintza/2004/produccion-y-consumo-de-materias-animales
https://www.culturavegana.com/walter-libre
https://www.culturavegana.com/la-carta-de-walter-bond
Si quieres contactarnos para opinar o participar en el prograba escribenos, nuesto contacto esta en la parte de abajo de la pagina.
Descargar/Escuchar Lazos Punks 11
Tags: lazos-punks, podcast, radio, zine-sonoro, liberaciónanimal